Tired of chaotic budget management and copy-paste?
---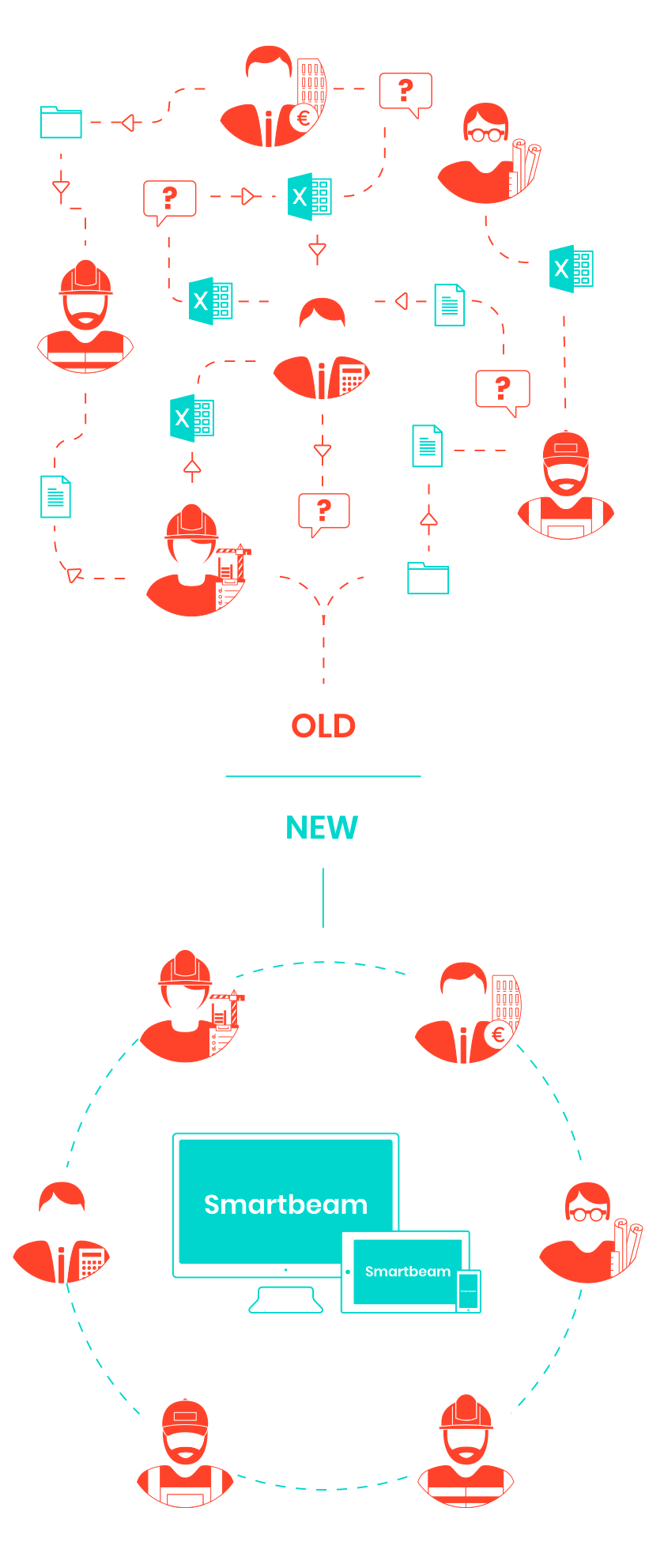 Smartbeam helps general contractors, subcontractors, architects and developers to manage their procurement process smartly without going through any other emails or spreadsheets.
Improve collaboration
Avoid rework and errors of 80% by centralizing the workflow between every stakeholders
Boost your productivity
Save 50% of your time in order to focus on the most important tasks
Take control of your budgets
Allow everyone to have a clear view on construction costs and scope of work
Get everyone on the same page
---
Share projects with every stakeholders
Seamless handoff & information transfer
Capitalize information from project to project
Collaborate on joint venture projects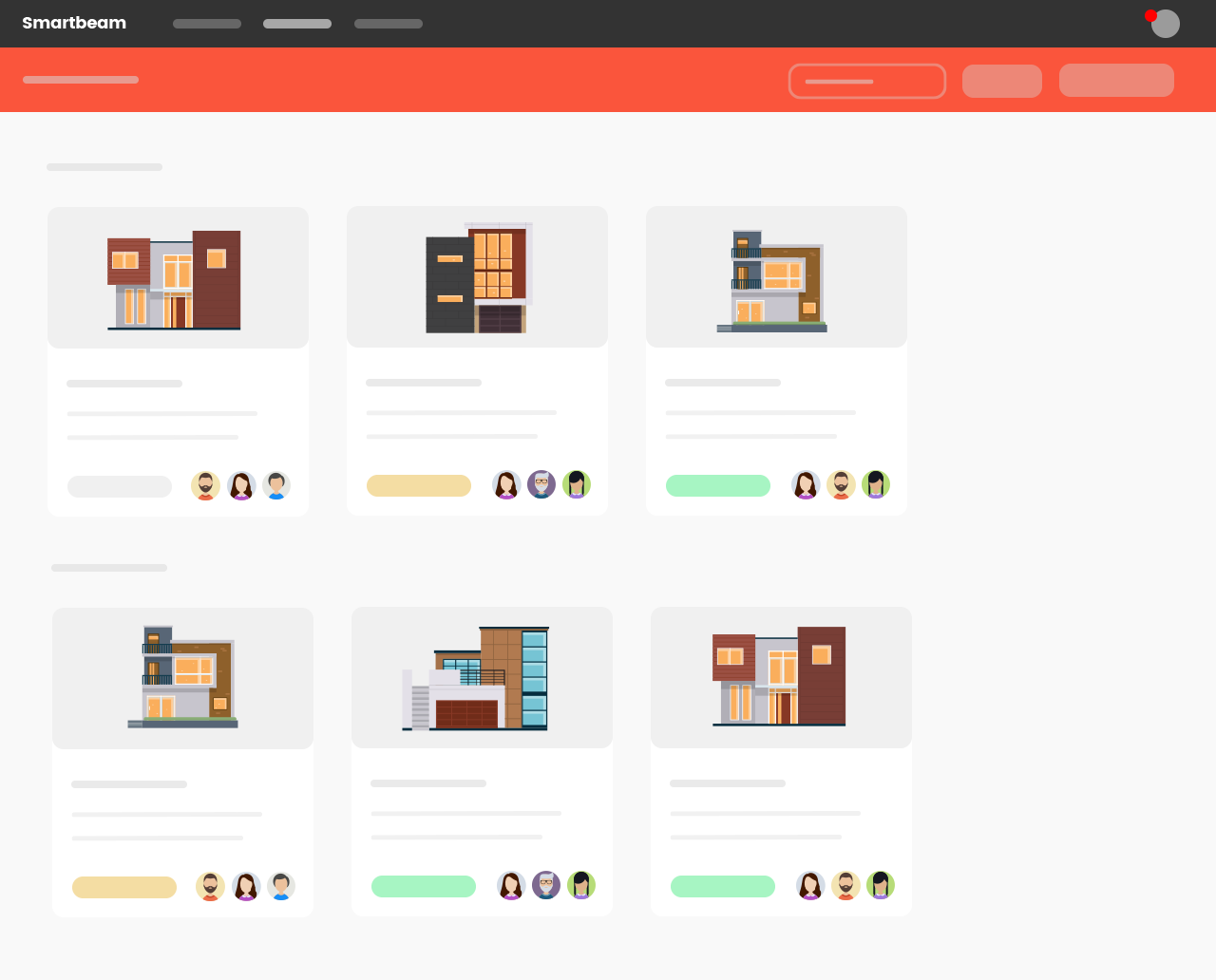 Evaluate and share your contacts with your colleagues
---
Centralise multiple sources of contacts
Your contacts automatically updated
Rate each company
Discover new contractors to work with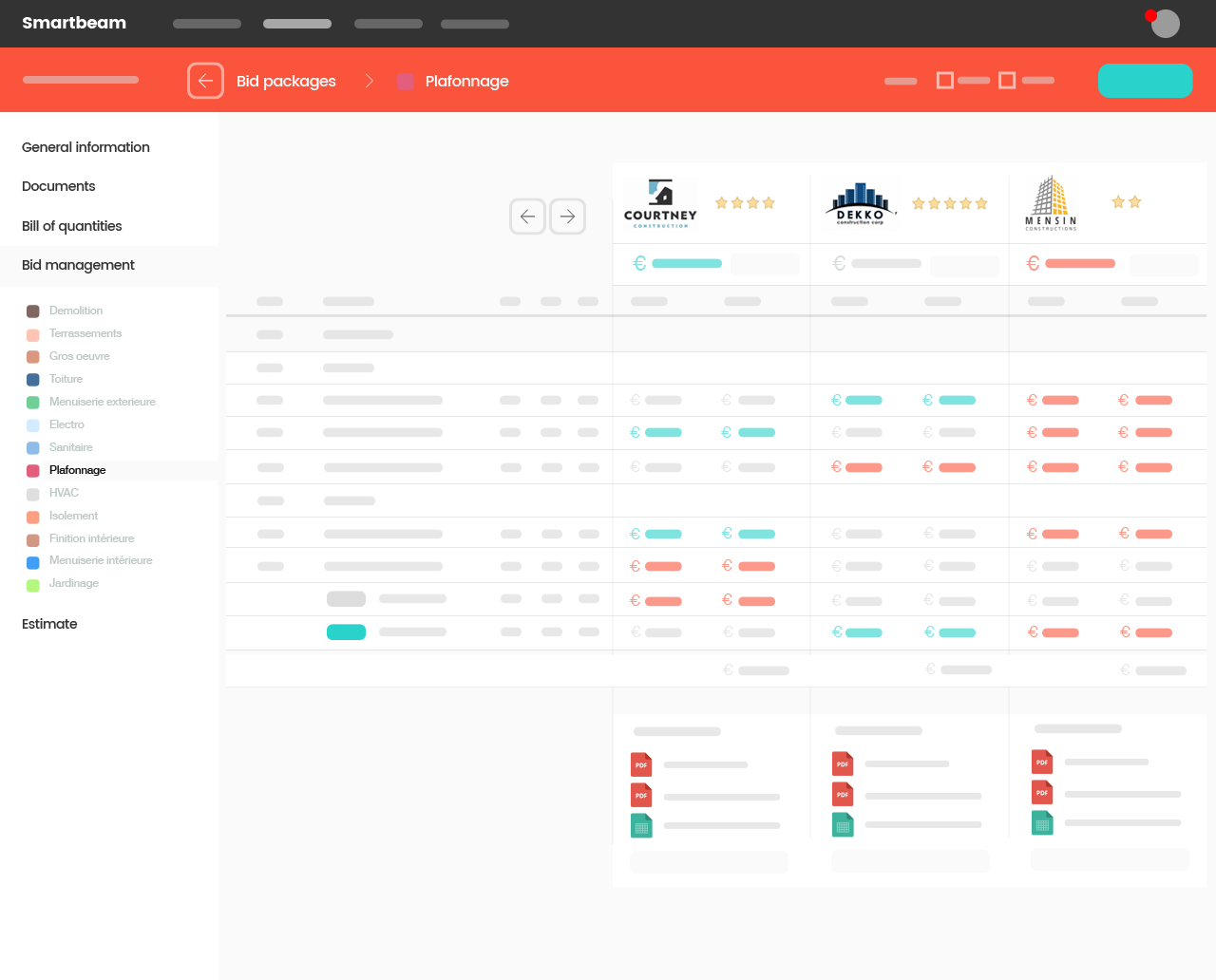 Bid management simplified
---
Invite and track bid invitations
Share documents in few clicks
Send effortless reminders
Prioritize your next tasks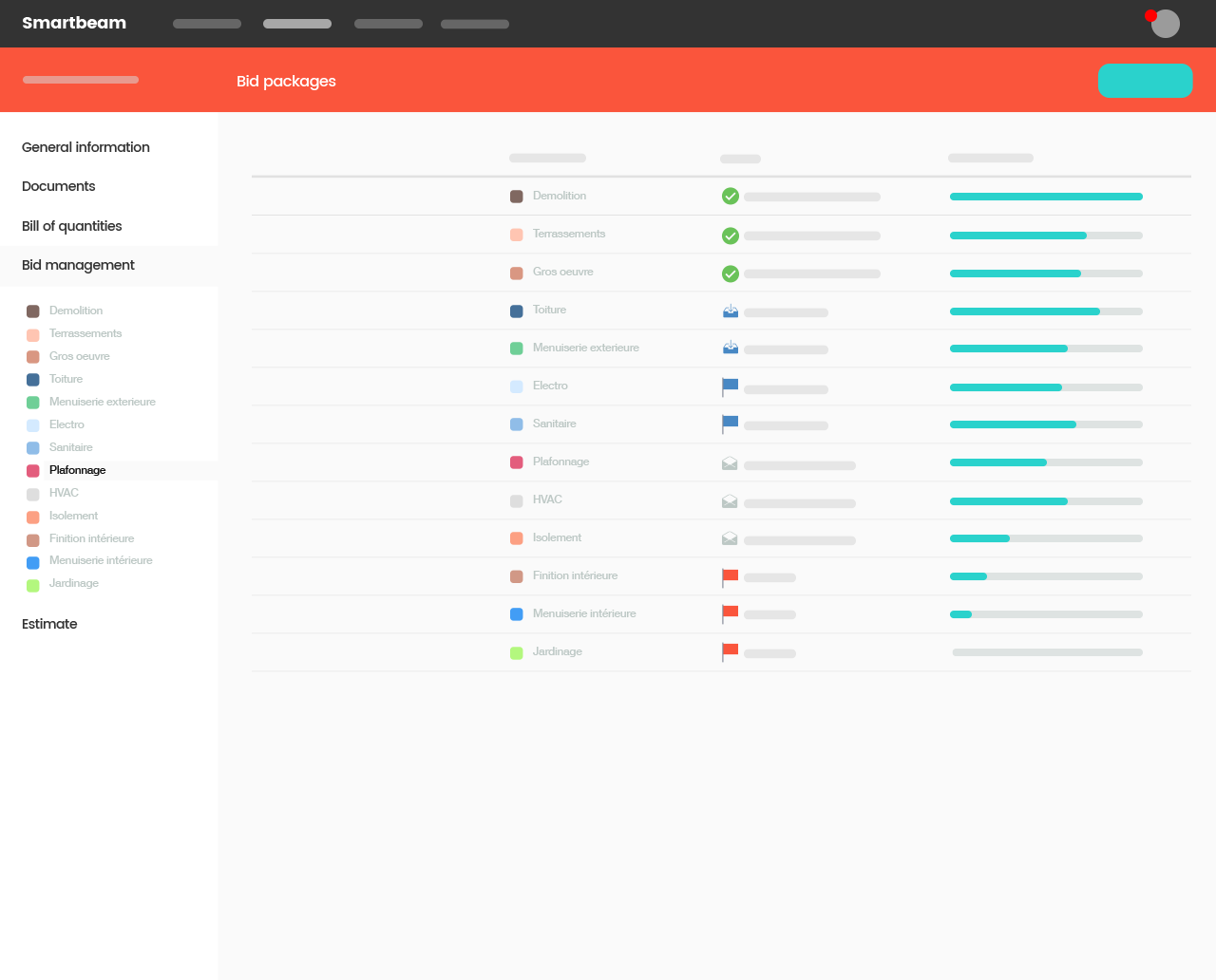 The future of bids comparison
---
Compare bids faster
Keep the flexibility of excel
Control bid revisions
Visualize prices against budgets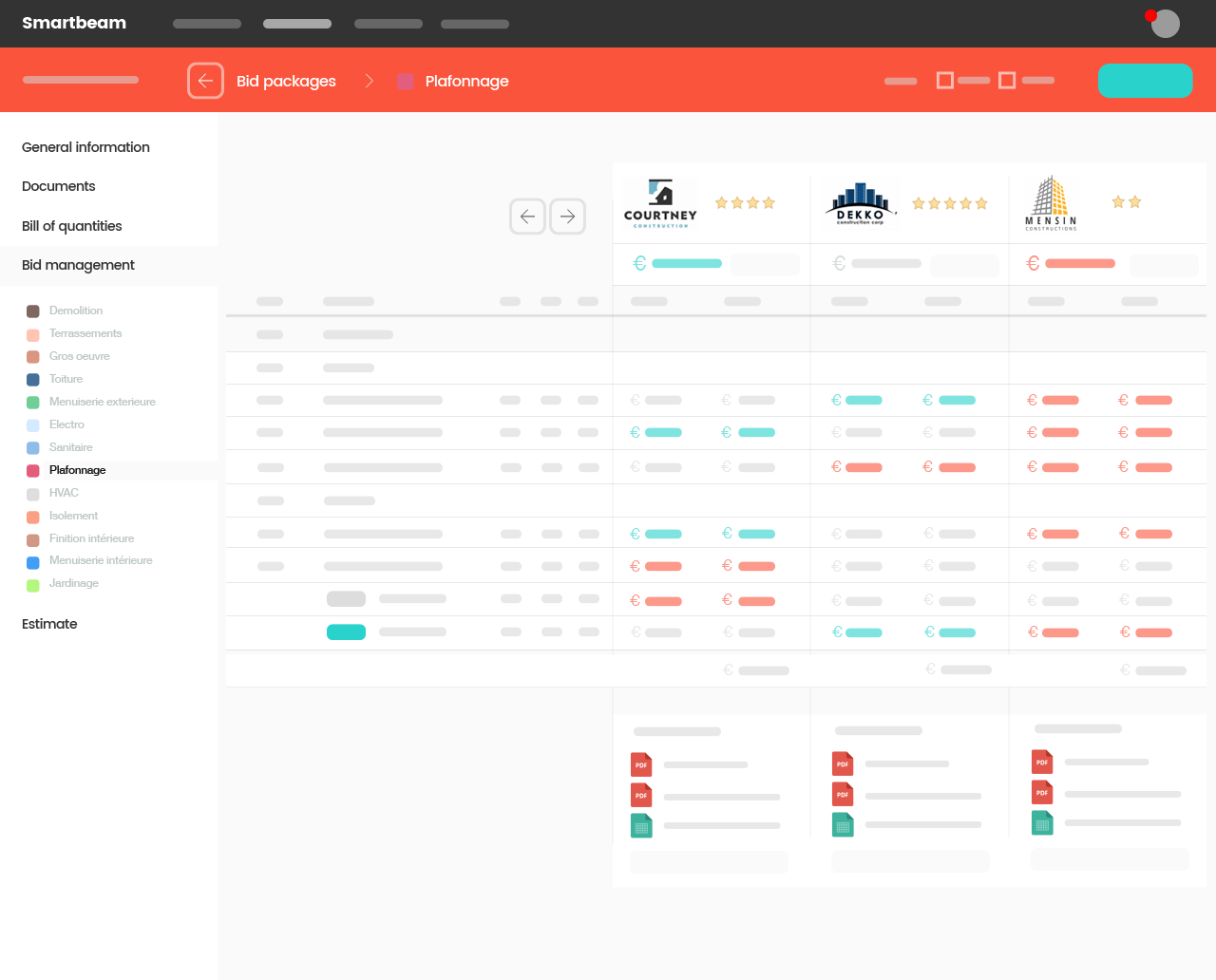 Ready to save time and headaches on tendering ?
No installation or IT required, get started in few minutes!