Tired of chaotic budget management and copy-paste?
---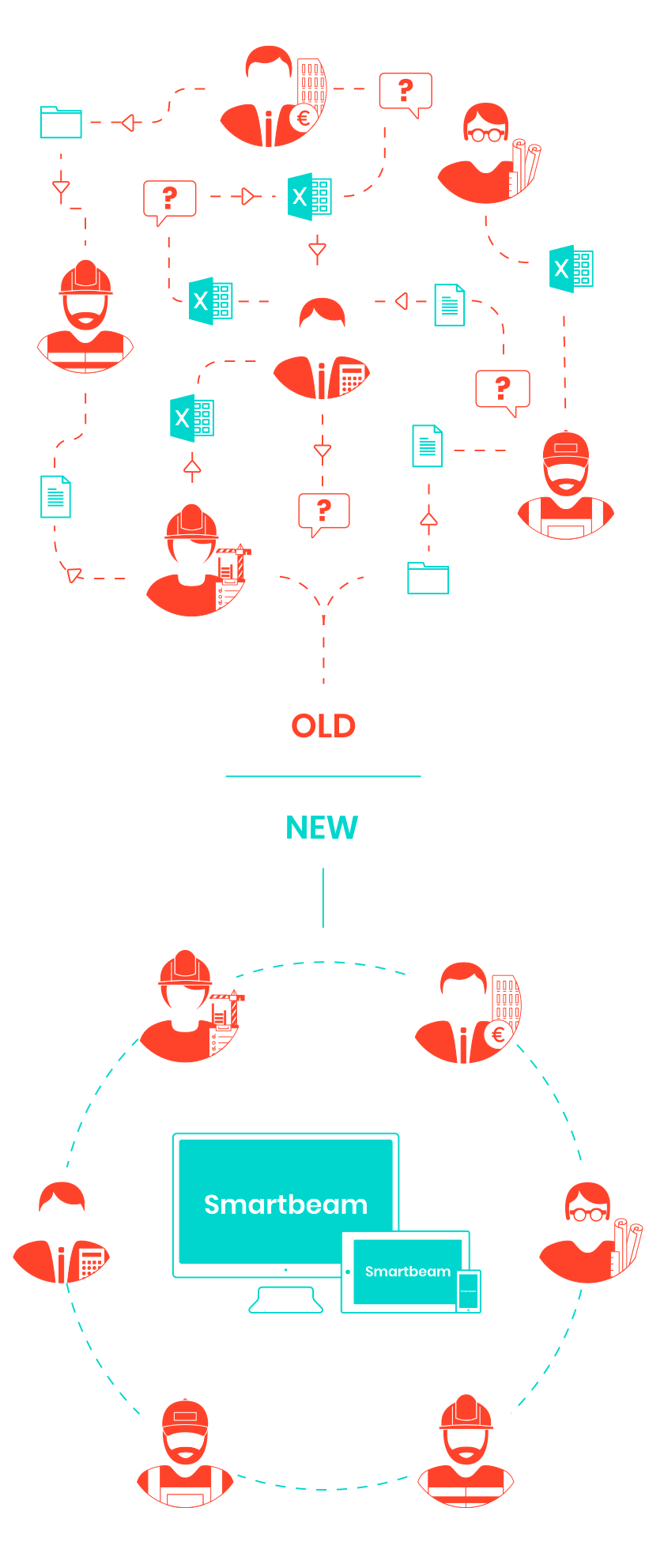 Improve collaboration
Avoid rework and errors of 80% by centralizing the workflow between every stakeholders
Boost your productivity
Save 50% of your time in order to focus on the most important tasks
Take control of your budgets
Allow everyone to have a clear view on construction costs and scope of work
Get everyone on the same page
---
Share projects with every stakeholders
Seamless handoff & information transfer
Capitalize information from project to project
Collaborate on joint venture projects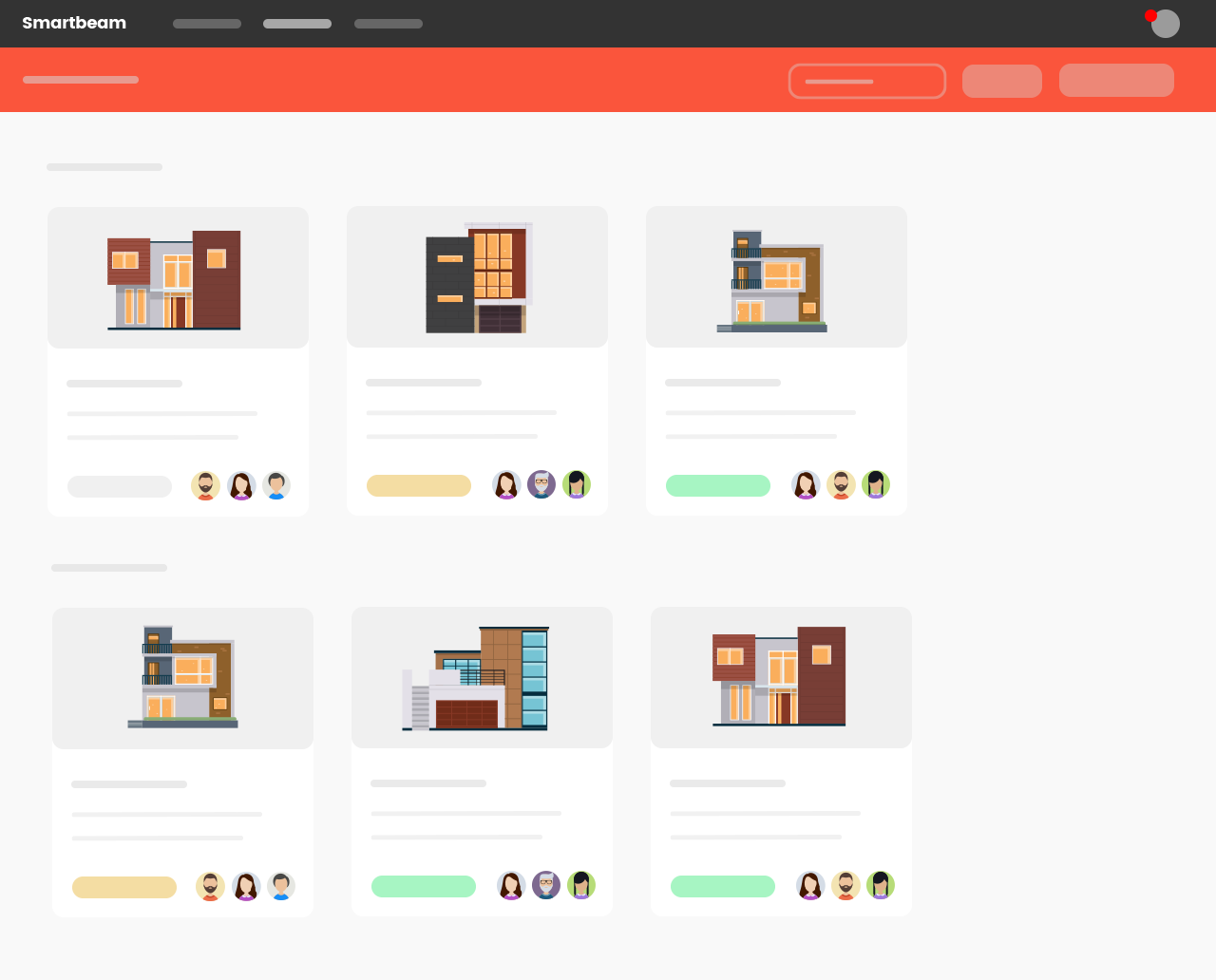 Bid management simplified
---
Collect & compare bids automatically
Send effortless reminders to bidders
Make smarter & faster decisions
Aggregate company information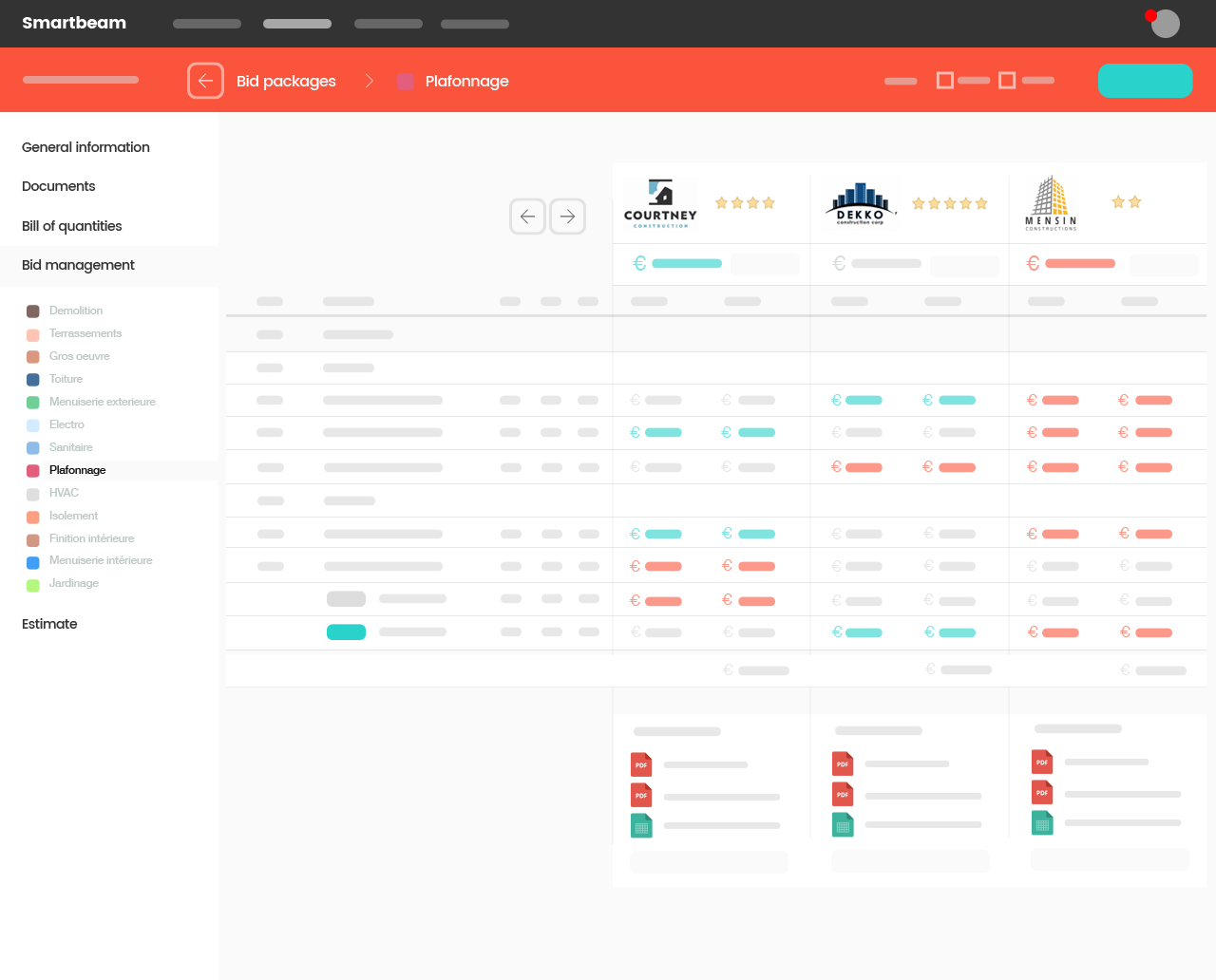 Track your budgets in real time
(In development)
---
Access up to date scope of work
Log your work progress in few clicks
Gain better control of quantities
Get a clear change history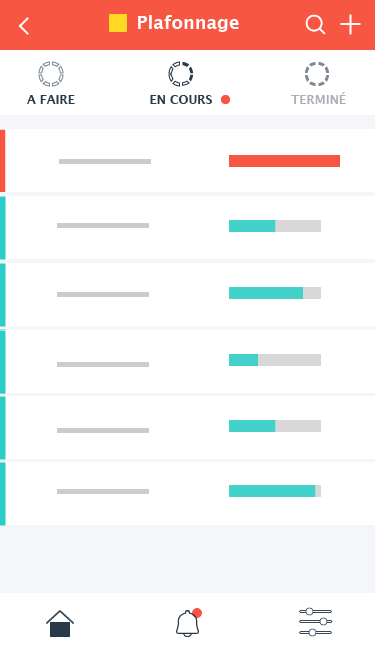 Ready to save time and headaches on budget management ?
Smartbeam helps general contractors, subcontractors, architects and developers to manage their tendering and jobcosting process smartly without going through any other emails or spreadsheets.
News from the sector and from Smartbeam